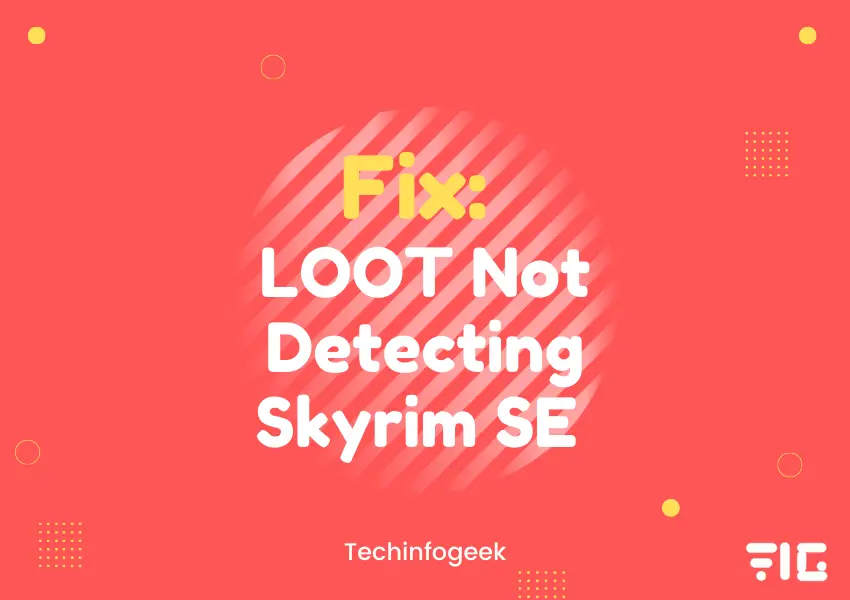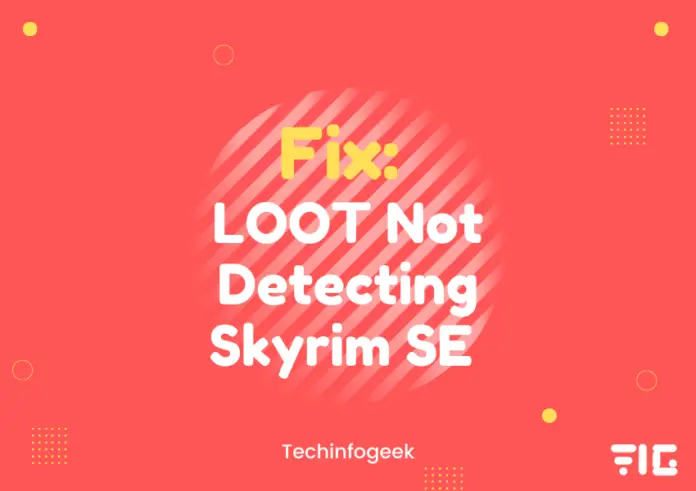 A prevalent problem encountered by many gamers playing the Skyrim game is when Loot not detecting Skyrim SE. 
In this error, the Loot does not collapse or crash, but it cannot fetch the game and continuously searches for it until it collapses, and then it shows the error box. 

You may see an error saying: "Oh no, something went wrong! You can check your LOOTDebugLog.txt (you can get to it through the main menu) for more information."
There are various causes behind this error's appearance, like it may be occurring because you have not run it through Steam.
If you are also facing this same problem, then do not worry, as today we will be sharing how to fix this exact problem of Loot not detecting Skyrim SE. 
Why Loot Not Detecting Skyrim SE is occurring?
There may be multiple causes behind this error of Loot not detecting Skyrim SE, and we have mentioned some of them below:
This problem or issue can come if you did not run the Skyrim game via Steam.

This error can further happen if you are not trying to run LOOT from MO2. 
Loot may not be able to search the path on which the game is, therefore, showing the error of Loot not detecting Skyrim SE.
To fix this issue or error from happening, you must follow the basic troubleshooting procedures or methods mentioned below before you go on with the advanced fixes:
Close Steam.

And, then restart your computer. 

Launch Steam again. 
Right-click the Skyrim game.

Select properties and choose local.

Verify the game.

Try running LOOT from MO2. 
also read: MSI Gaming App Not Opening
How to Fix Loot Not Detecting Skyrim SE
We have mentioned the following fixes, which will help you fix the Loot not detecting Skyrim se issue.
And if one of the fixes does not work for you, then try the next fix mentioned:
1. Try running Skyrim via Steam:
The first fix that you can try is to run Skyrim through Steam.
If Loot is not suitable to detect Skyrim, then you have to launch it through Steam.
Doing this will assist it in reading the files that Loot needs to fetch to run correctly.
It would be fine if you took this into consideration that you do not exit out of the Skyrim until the Splash menu fully loads.
If this method does not fix this problem, then skip on to the next one.
2. Confirm the Integrity of your Game Files:
This error often comes when the game files are corrupted or missing on your pc or system. Therefore, it is essential to verify the integrity of the game files on your pc to resolve this problem. 
1) Start Steam and click on LIBRARY.
2) Right-click on the Skyrim and go to the Properties.
3) Then, you must go to the LOCAL FILES tab and then click VERIFY INTEGRITY OF GAME FILES.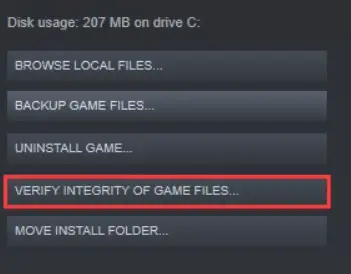 4) Then you must wait for the validation process to complete, then exit Steam.
3. Run Skyrim as Administrator
If LOOT and Skyrim cannot access specific game files on your system, you will likely face this issue. 
You must follow these steps carefully to run your game as an administrator:
1) Find the folder where the game was installed.
2) And then you have to right-click on the .exe file and select Properties.
3) Go to the Compatibility tab and check on the box which says, 'Run this program as an administrator.'
4. Switch the Location of the Skyrim
If you still can't get relieved of this problem, try to modify the game's location. It is going to fix this issue most probably. 
Follow the steps below:
First, you have to go to this location:
C:\Users\YourUsername\AppData\Local\LOOT
2. Open settings.yaml with a text editor like notepad++.
3. Search for "type: Skyrim."
4. And below that, you are going to find "path: …………"
5. You have to change that line to the location where your Skyrim is installed.
If you have any further problem in solving the issue of LOOT not detecting Skyrim SE, then you can tell us in the comments section below or you can go here.