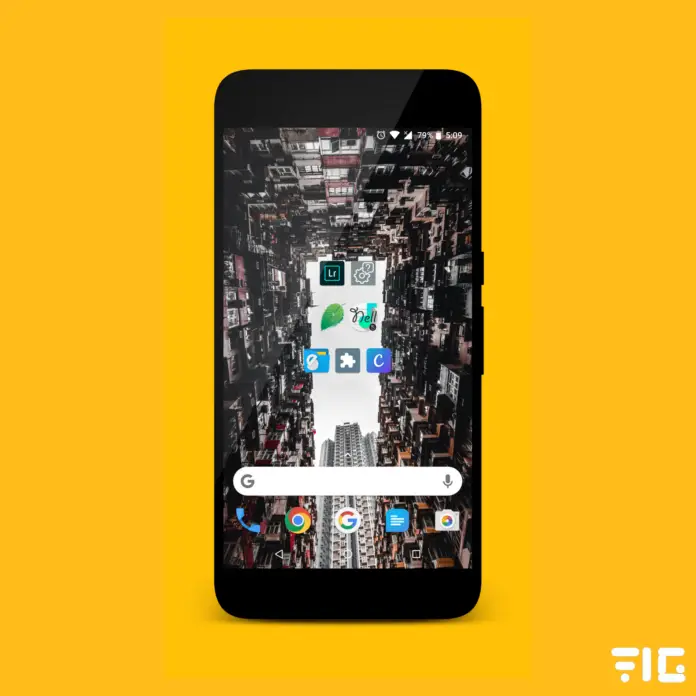 After an exceptional April it is time for the Best New Android Apps May 2018, so let's take a look at what's made it on to the list.
Every month Hundreds and thousands of Games and Apps come to the Play store and it can be a real hassle to choose the best new android apps to use.
Whether you're looking for a brand new addition to your arsenal of apps or just to try out some new apps, we have a lot of interesting apps for you this month. These are the best new android apps for May 2018.
Best New Android Apps
The apps listed below are posted in no particular order. Enjoy!
Lean Launcher
Up to now installing a Pixel 2 launcher on your phone, you had to sacrifice customizability. Well, that's now a thing of the past with Lean Launcher.
This is a Launcher based off of the rootless pixel 2 launcher that is available on the GitHub repository but this launcher, in particular, is actually available on the Google Play Store.
And it also adds in a whole heap of extra customization options for making this setup look exactly how you want it to.
You get the clean animations and functionality that make the Pixel 2 launcher look so good. But you also get the ability to choose icon packs & to completely disable the Google search bar. Plus heaps more if you update to the debug version which I recommend doing.
You then also get access to the Google now page to the left of the home screen.
This launcher is now my only alternative to Nova launcher and if they introduced a paginated app drawer then I'd most likely be all-in.
Solid Explorer
Up until this point I've always used ES File Explorer or the built-in file manager on my Android devices to navigate through the different files and folders stored on my phone.
The problem is you have to dig deep into the built-in file manager to find files and ES File Explorer is hounded with ads and annoying pop-ups.
This is where Solid Explorer comes in. As the name suggests this is a well designed & well-implemented File Explorer application that does its job and it's got a great material design look and feel to it which is important.
It's also filled to the brim with super useful functions and shortcuts to take your file exploring to the next level.
They have got features such as password protected files, folders dragging and dropping in between different panels, zip file creating, battery naming, shortcut creating.
And these are all just to name a few. Plus there's also a heap of customization options to really make the app look and feel the way you want it it is initially free on a 14 day trial after which you have to pay a small fee to upgrade to the full version but I'd say it's well worth it for how reliable and useful this application is.
Device Info
The next app we have on our list is the Device Info.
Device Info gives you details of the hardware and software configuration of your Android device. The details include information of RAM, processor, storage, sensor, battery and lot more.
This is one of a kind app which has a neat design and it has old information combined in just one app. Usually, the apps like this are paid but this free app has lot more details.
Overall if you are interested to know about the details of your phone then Device Info is a well-designed app for that, so do check it out.
Nell Music
The next app we have on our list is the Nell Music. There are lots of music players on the Play Store but we like Nell music because of its material design.
The UI is great and it looks good as well. You have the usual menu on the top such as songs, album artist and then we have the edit option by which you can correct the name and the other details.
The app is full of cool animations and when you play a song you will see the whole layout adapts a color as per the album artwork.
There is one more feature which we like is the context awareness which shows you the information about the artist and the album you are playing. The Music player is in beta right now and there will be lots of features available in the upcoming releases. Overall we like this cool music player so do check it out.
Hibernate
The next stop we have on our list is the Hibernate.
Hibernate is a battery saver app. It's having it's a battery consuming apps processes and helps in improving the CPU functionality. Now you must be wondering there are tons of these available apps but what's new in this app.
The best part of this app is that it does all the work when your phone screen is off. And when you switch it on, it will enable everything back to their normal functionality.
You can select the app you want to hibernate and you can also do a CPU hibernation which limits the clock speed when your phone screen is off which will save you a lot of battery.
Apart from that, you can turn off settings such as Wi-Fi, Bluetooth, and sync when the screen is off. In the free version you can utilize 50% of Hibernate but the pro version will unlock the hundred percent.
Wonderwall
So there are a plethora of decent wallpaper applications available on the Google Play Store but I've started to find that most require lots of seeing through to actually find a background that works for any given setup. That's where Wonderwall comes in.
Wonderwall is a really well-designed wallpaper application but the key for me as to why it's so good is that each wallpaper has been hand-picked to be included in its feed. And I've personally found it to be quite quick and easy to find a large handful of wallpapers that go with my setup.
The app also gets updated daily with new wallpapers so if you're someone who loves to regularly change your wallpaper then this is it.
Adobe Photoshop Lightroom
If you're a photographer of any kind then you've no doubt sifted through a heap of photo editing applications to edit your photos on the go.
Some can be hit and miss but Adobe Photoshop Lightroom is definitely one you need to add to your arsenal.
If you're interested in quick-fire editing then there's a whole heap of one-tap presets available for you to choose from, all of which are super high-quality and produce some really great and unique looking images.
But if you also want to have precise control over the look of an image then there's a heap of advanced editing tools to make adjustments and corrections.
All of these features are free within the app but if you have a premium Creative Cloud account you can also utilize features such as photo syncing across devices selective adjustments, automatic photo tagging plus raw photo editing support.
It really is an all-in-one photo editing app without the gimmicks so it's definitely worth checking out.
Canva – Free Photo Editor & Graphic Design Tool
If you want to create beautiful designs for your Instagram post, Facebook header, photo collage, logo, poster or banner maker, etc then Canva is the solution as it is an all-in-one graphic design app that allows you to produce eye-catching graphics on the go.
You can make, edit and share your designs and creation anywhere as Canva is available on almost all devices as it is a web-based app which can be accessed from any platform.
No need to start making your design from scratch as they have over 60,000 ready-made templates and photo grids created by professional designers to choose from.
Just browse through the popular designs and choose the template you like and personalize that according to your needs.
Really a must-have app for all the aspiring designers out there. Definitely check this one out!
So, this is our List of the Best Android Apps May 2018. Hope, you liked the featured Games! We would like to know what apps you all have been using this month in the comments section below!
Check out the Best Android Games for October 2017.
Follow us on Facebook, Twitter, Instagram & subscribe to our Youtube Channel.