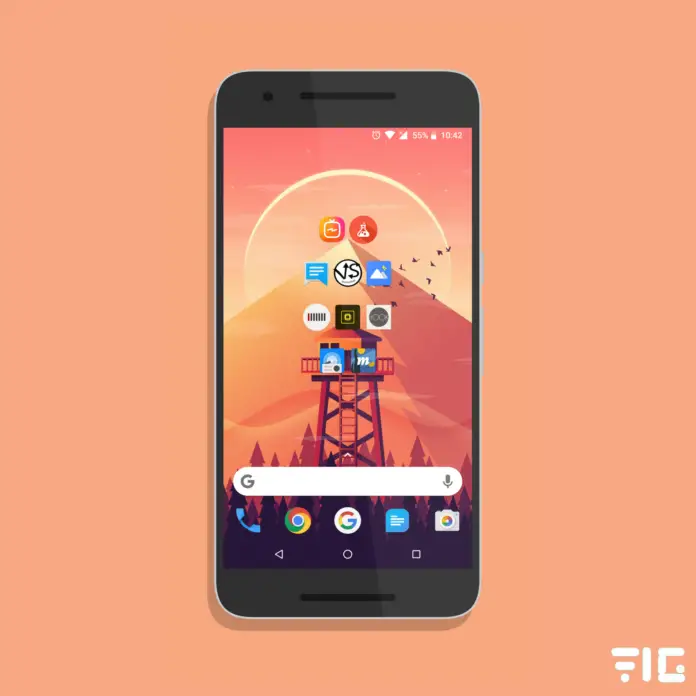 Best New Android Apps July 2018
So we are already into July which means it is yet again time for another edition of the Best New Android Apps July 2018.
This post is packed to the brim with a whole range of applications that I think you will get a kick out of downloading and trying out, so get your phone ready.
IGTV
It's been all over the internet over the last couple of weeks and for good reason too, so I thought I'd better showcase it here as well.
IGTV or Instagram TV is the company's attempt at launching a video streaming platform that may just be the first real potential competitor to YouTube.
The whole idea of IGTV is to open up the Instagram platform to long-form videos which were so far being limited to photos and short videos.
The biggest difference with other online video websites is that IGTV is all vertical videos which the company says is the way we actually hold our phones and they've definitely got a point.
Whether or not you're on board for long-form vertical videos, Instagram has the structures and systems in place to make this one of the first proper alternatives to watching videos on YouTube.
And that's because not only do they have the user base which is now over 1 billion active users but they also have some good search and discovery capabilities in place as well which will only get better with time, either way competition to YouTube is good because it means that they now have to step up their game to keep their users invested and on board.
Life Hacks
If you're someone who loves a good tip or strategy to manage your life more efficiently, then Life Hacks is an application you might want to check out.
So once or two times a day Life Hacks will pop up with a new hack via a notification card.
I've come across in the past few weeks include using toothpaste to remove ink mark stains on clothes, putting something you don't want to forget on top of your shoes so you don't leave the house without it, chewing gum to avoid crying when cutting onions.
Plus heaps more, as well as the daily notifications. Jumping into the app itself presents you with all of the available Life Hacks within the app.
And there is a ludicrous amount of hacks to go through plus you can also sort through the hacks using the different category options as well.
I can guarantee you'll find something useful in this app so it's well worth trying out.
ANDROID MESSAGES
So you might be wondering why on earth I'm including Android messages which is one of the oldest apps in the App Store.
We've added this app to showcase the updates that have recently been added, which is the ability to now send Android messages using your computer.
So this is a feature that has been available for the longest time on iOS devices and it has even been available for some third-party messaging applications like WhatsApp and even Google's own discontinued Allo app but it seems as though Google is finally starting to get itself together by putting all the features into their default messaging application.
All you need to do to activate the feature is head to this URL: https://messages.android.com/ on your computer and then you jump into the app which does need to be updated to the latest version and hit the menu button and tap on messages for the web.
And from there you simply scan the QR code on your computer and just like that you can now send messages using your web browser.
It's a simple feature but a very handy one that has been a long time coming so bookmark this page and get messaging.
Volume Slider
Android P is currently knocking on our doors and its release is imminent.
So it only makes sense that we start to see some of its features brought to us in the form of standalone applications and that's where the Android P Volume Slider application comes in.
So as the name suggests, this application transforms that big in-your-face Volume Slider that has been around for what seems like forever and replaces it with the smaller more minimalistic Android P looking volume slider.
The app itself even has a range of customization options that let you tweak the look and feel of the slider itself.
There are a few bugs here and there such as not being able to easily change which system volume you're controlling on the slider as well as it sometimes appearing in screenshots if you don't disable it so keep that in mind.
But if you're looking to get the Android P experience on your smartphone then this app is definitely worth trying.
FOCUS GO
The art of a simple image gallery application seems to be dying lately with all these new whiz-bang gallery apps available on the Play Store.
So Focus Go is for those of you looking to get back to basics with a solid and reliable image viewing application.
So the main goal with this app is to be a lightweight gallery app that just does the simple job presenting your images and videos to you.
And it does it well there's no photo editor, no backup to the cloud option and no unnecessary features that you generally never use anyway.
It's just a clean way to view your images along with that the opening animations are clean.
The app itself is modern and minimalistic and I just really like the intention behind the development of this application.
Daygram – One Line A Day Diary
So you may or may not know that I'm a bit of a minimalist and so Daygram seems like the perfect application to keep a record of what's happening in my life.
So it's a simple electronic diary or note taking application but what makes it unique is the ink theme present throughout which gives the app this really clean and intuitive interface that looks awesome.
I feel like many note taking applications try and cram in way too many complicated features.
And so it's refreshing to use something as minimal as Daygram.
You can use the app as just a regular old diary entry or as a note-taking app.
But what I personally enjoy the most is the one line a day feature which is obviously pretty self-explanatory in its name but it's really cool to think about summarizing full day's into just one line and then reflecting on that later on.
ADOBE SPARK POST
I'm always looking for easy ways to create images and designs that can communicate information but in a clean and visually appealing way.
So Adobe Spark Post is an app that picked my interest and seems to be able to do just that.
The whole idea with this application is that you don't need any design skills to get creating really nice images.
It's filled with a bunch of super nice templates that are easy to customize. And you can tweak these templates to suit whatever style you're after.
You can choose an image to be used as the base of your design to add some text over the top.
And you can apply a range of different design filters which will take your plain old images and text and transform them into these really eye-catching and creative looking graphics.
There is a massive range of design styles to choose from, so if you're looking to up your graphic design then definitely check this app out.
Hook
Whenever I'm looking for a new game to feature in this series there are two key aspects that end up winning me over- Design and Sound.
And Hook definitely exceeds expectations in both of these categories.
In terms of gameplay Hook is all about simplicity. To clear the levels you just have to unhook the lines and wires.
What's cool though is that there are no menus and no achievements, you just have to unhook.
I absolutely love the approach the developer of this game has utilized the music, sound, and graphics are beautifully designed and go well with each other.
Playing this game just feels a bit more like an experience rather than a complicated puzzle game.
This really is the sort of game where you will find yourself relaxing, rather than getting stressed about. And as a result, I think you will really enjoy playing it.
Muzei Live Wallpaper
It's getting harder and harder to find wallpaper apps that are unique and that standout but with Muzei Live Wallpaper, it's got a couple of really interesting features that I think make it worth checking out.
So rather than giving you a stream of splash photos or fairly common photographs to choose from; Musee takes a different approach and selects the wallpapers for you from a massive range of famous works of art.
The app then dims and blurs the art so that it recedes nicely into the background.
If you double tap your home screen it will temporarily remove the dim and blur effects so that you can see the artwork in its full glory.
Radiogram
With all of the advances in technology, one media format that has surprisingly held firm through it all is Radio.
And yet it's always been a bit of a battle finding a way to listen to it on our phones.
Radiogram is an app currently in beta that seems to be a good solution to this problem.
So the app works off of an internet connection and this means that you can listen to any radio station in any country of your choosing as long as it offers online listening or streaming.
What's great and what makes it different to some other radio apps is that Radiogram doesn't have any ads whatsoever.
This means you can get on with listening to your favorite stations without any interruption, as well as this app also has a great design and feel which makes finding and listening to stations really seamless and easy.
These are the Best New Android Apps of July 2018 and as always you can click on the "Get It On Google Play" image to instantly download the apps.
So don't forget to check them out and let me know which of the apps in Best New Android Apps July 2018 list you liked and are going to try out.
If you enjoyed and liked the apps mentioned above than Subscribe to our email list to regularly get Latest Tech Updates.