Hulu error code p-dev320 is only one of the errors of many Hulu error codes that surface on your screen when you try to stream on it.
This error can appear whenever you are watching movies, TV shows, or live events abruptly interrupting your stream on Hulu.
It can show up on various Hulu supporting devices like SmartTV, Amazon Fire Stick, iPhone, Xbox, Roku, Playstation, Android devices, and many more.
This error primarily is an error from Hulu's side, but it can also occur due to Network issues.
How Hulu Error Code p-dev320 Appears
When this error appears on your screen, you will see a notice like this:
Hulu Error Code: P-DEV320
Hulu Error Code: P-DEV318
Hulu Error Code: P-DEV322

We're having trouble playing this.

It may help if you turn your device off for a minute and try again. 
Cause for Hulu Error Code p-dev320
Many conditions can affect or cause Hulu Error Code p-dev320 as it signifies that there is a problem of connection between the Hulu servers and your Hulu web player or app. 
It may be because of poor communication between the servers and app, or there may be a problem with connectivity issues within the system if you have not updated your Hulu app, or it may be because of the problems from Hulu's end. 
Due to problems at Hulu's end, you can also encounter many other issues or errors, such as p-dev322 or p-dev318.
So, therefore the leading causes for the error code p-dev320 to come are:
Network or Connection issue

Outdated App

A problem at Hulu's end
read more: Discord Screen Share No Audio – The 8 Best Solutions
How to Fix Hulu Error Code p-dev320
To fix the p-dev320 error from Hulu, you need to follow the following troubleshooting steps:
Removing Temporary Cache and Data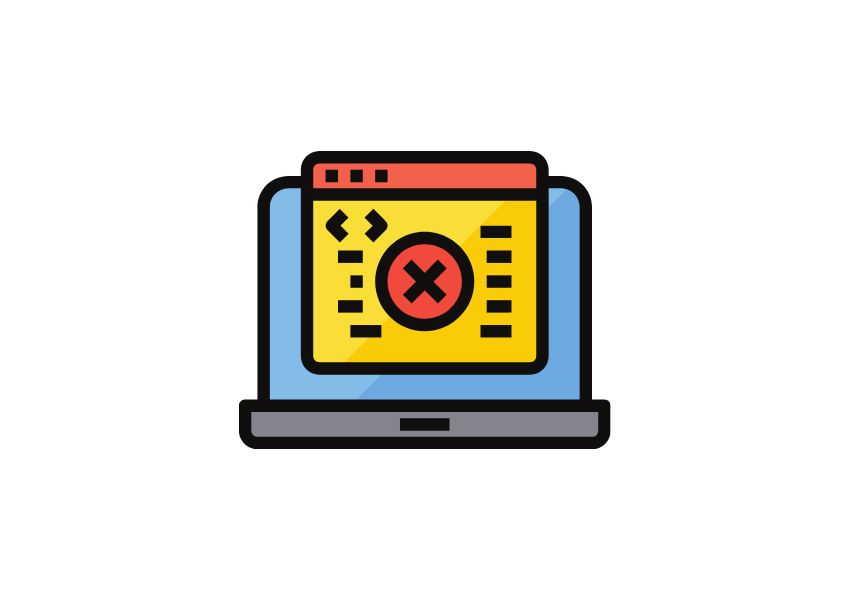 Just like any other app collects temporary data and files to enhance the overall performance, Hulu also does the same thing.
But, numerous times, due to the backup of data, the cached files get corrupted, which in turn causes the stream to get various errors like p-dev320.
For your Hulu app to function again, you need to delete these files so that you can stream without any errors or interruption.
To remove cached files or data from the Hulu app on different devices, follow these steps:
Android Devices:
Go to Android Settings option, and locate or click on the Apps option. 
From the Apps menu, select the Hulu app and tap on Storage. 
After opening the Hulu's app settings, click on the Clear Cache option and then Clean Data, to remove cached files and data. 
iOS/iPhone/iPad:
Go to Settings on your Apple device.
Navigate to General Settings and select Storage. 
Locate and tap on the Hulu app.

Now, you have to uninstall the app from your device.

After uninstalling, download the app from the App Store or Hulu's official website. 
Consoles/X-Box/PS4:
Go to Menu and navigate to My Games and Apps.
Select Apps.
Now, search for the Hulu app.

And, after that, select options or menu buttons on your controller.

Click on Manage App.

Then, clear the saved data. 
Check Internet Connection
Irregular or erratic internet connection with poor download speeds can also encounter the p-dev320 error on your Hulu app. And to make sure or check if the error is not occurring due to the weak connection, follow these steps:
Try opening the Hulu app on diverse network connections like on your mobile data or other wireless networks to get to know if internet connectivity is causing the error or not. 

If the streaming works or is playing without any interruptions on the other network connections, then the problem is from your side only.

And, to fix the problem of Hulu not causing any errors, you must install a stable internet connection so that it does not appear again.
Check if other streaming services like Netflix or Amazon Prime Video is working with your internet connection. It will tell if your device is having connectivity problems or not. 
Perform a Power Cycle
Connectivity problems can be fixed entirely just by restarting your modem or router, which can resolve the issue from impending errors.
Turn off your network connection, including the router and modem.

After switching off, please wait for a while to restore and then turn it on again.

It will replenish your connection, which, in turn, will solve any errors caused by network connectivity issues.
More Ways to Fix the p-dev320 Error
Try using or streaming on Hulu on different devices like Playstation, Xbox, or Nintendo Switch. If it works on other platforms, then you may have a residual corrupted cache on which the error is appearing. If it does not work on any of the other devices, then it may be because of a poor network connection or due to a problem from Hulu's end, and you can not do anything to resolve this issue.
Make sure that the latest version of the Hulu app is installed on your device as if it is not updated regularly; then it may cause some errors like the p-dev320. If the problem persists, later you can also try uninstalling the app and installing it again may work.
Check the required speed, which is essential to stream on Hulu as poor or erratic internet speed can also cause unexpected errors or interruptions while streaming. If you have a poor connection or low data pack, then contact you may need to increase your network's internet speed by contacting your internet service providers.
A problem from Hulu's Side
Follow the above steps to troubleshoot or solve the errors caused in the Hulu app.
If these methods do not work, then you cannot do anything more, as this may be an error or problem from Hulu's side.
So, we have to wait for a response from Hulu or an update to the app, which is going to resolve the errors.
Contact Hulu to resolve your problem or wait for them to fix it in future updates.